2021.09.16
Grande 2021 – Augmented reality tour by Madeleine Black
For this year's edition of GRANDE, we had the pleasure of working alongside multimedia artist Madeleine Black.
In a truly resilient effort against anti-graffiti crews making their rounds in the middle of the night, Madeleine managed to create 10 augmented reality animations to complement our storefront print exhibit. 
This work is visible through the Montre-AR app developed by Arcmtl, available for iPhone and Android. 
Check out our map, download the app and take a stroll!
⚠️ 📲 👟 🤳 ⚠️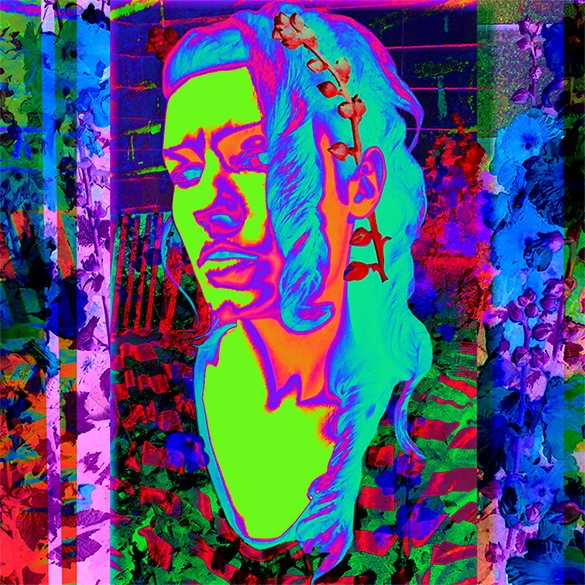 Madeleine Black is an interdisciplinary multimedia artist based in Montreal.
Since dropping out of art school in 2015, Madeleine began an independent study of new media art and tech. This led her to the production of live visuals and stage design for SECRETSECRETGIRL, as well as numerous other performers.
Frequently collaborating with her partner Pascal Oliver, under the name FIAT LVX, they developed dozens of projection mapped pieces for two Montreal underground event spaces. In 2019 they began a year-long project and realization of their AR bar concept, with 3 floors of multimedia installations at a venue downtown. 
Throughout the pandemic, she has been a studio technician at the Anteism project space; working with various groups of artists to broadcast their events as online productions. 
The GRANDE MTL walking tour was an amazing opportunity to explore the possibilities of augmented reality, and to highlight the street artists whose work inspired this project.
@moodynightshade  //  https://fiatluxmtl.wixsite.com/fiatlvx
2021.08.26
Grande Expozine Extra fair Sept 11 12
We're very happy to announce that there will be a Grande printed art fair after all! Combined with Expozine Extra, a special outdoor fair will take place on Saturday September 11 and Sunday September 12, 2021, from noon to 6 p.m., free admission!
It takes place at the Marché des Possibles at Entrepôt 77, 77 Bernard East – just east of Saint-Laurent.
The location is also in the middle of our special Grande exhibit of printed art, displayed in shop windows along the Main between Saint-Viateur and Saint-Zotique until the end of September (see map here).
Approximately one hundred exhibitors will occupy the large concrete slab at Entrepôt 77, offering literary publications, zines, artist books, comics, posters and all forms of printed matter!
Come and catch up on everyone's recent creations, after too long! If the weather prevents the fair from happening on one of the two days, it will happen for just one day. Registration for exhibitors is open here until September 4, 2021.
Given the chance of more confinement and isolation to come this fall and winter, you can't miss this !!
2021.06.22
Grande MTL 2021 Edition
Welcome to Grande MTL- Montreal's Printed Art Fair!
Grande MTL aims to promote the printed arts milieu within a wide range of disciplines, encourage innovation within and across practices and provide a place for artists to connect with the public and each other.
Normally held as an in-person art fair, this summer Grande MTL will present new printed works in storefronts as part of a self-guided exhibit along a route through the Mile End and Mile Ex districts. The pubic will be able to order art prints directly from the artists through a QR code displayed next to each work.
A closing party for the Grande will be held as part of the Art POP component of the POP Montreal International Music Festival in September, by which point we can hope that some form of in-person event or art sale will be possible!!
Grande MTL is produced by ARCMTL and is made possible in part thanks to the support of the English-Language Arts Network (ELAN-Québec) and to financial contributions by the Secretariat for Relations with English-speaking Quebecers and the Conseil des arts de Montréal.